Ten fun facts about Rancho Cucamonga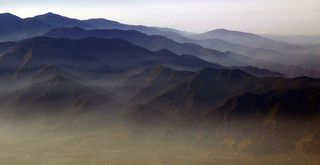 Fact 1
In 2006, Money magazine ranked the city 42nd on its "Best Places to Live" list.

Fact 2
Rancho Cucamonga has been featured on the Comedy Central hit show Workaholics where it was nicknamed "Hollywood East". The main characters are said to live in the heart of Rancho Cucamonga.

Fact 3
Rancho Cucamonga is the setting of the movie Next Friday; the home owned by Uncle Elroy and Day Day is in Rancho Cucamonga.

Fact 4
The sixth track on the 1975 Frank Zappa and Captain Beefheart album Bongo Fury is titled "Cucamonga".
Fact 5
The sixth track on the Grateful Dead's 1974 album From the Mars Hotel is titled "Pride of Cucamonga".
Fact 6
In the SNL skit, "The Californians", Rancho Cucamonga is mentioned as the location of sand surfing in the episode hosted by Justin Bieber in early 2013.
Fact 7
Rancho Cucamonga is the conjunction of the Mojave Trail, the Old Spanish Trail, former U.S. Route 66 (now signed as Foothill Boulevard), and El Camino Real.
Fact 8
The city hosts LoanMart Field, (formerly known as The Epicenter), a minor-league baseball stadium, home of the Rancho Cucamonga Quakes. The Quakes' mascot, Tremor, is a "Rallysaurus".
Fact 9
The name Cucamonga became popular to fans of Jack Benny's popular radio program, in which an announcer, voiced by Mel Blanc, would call out: "Train leaving on track five for Anaheim, Azusa and Cucamonga!". The humor stems partly from the fact that it is geographically impossible for a single train to serve all three places. This running gag became so popular that it eventually led to a statue of Benny in Cucamonga.
Fact 10
There are some references to Cucamonga in Bugs Bunny cartoons, not surprising given that Mel Blanc was Bugs Bunny's voice actor.
More interesting reads about...
Click here for more u.s. city facts ❯
RELATED FACTS
---
MORE IN U.S. CITIES
---