Ten fun facts about Bakersfield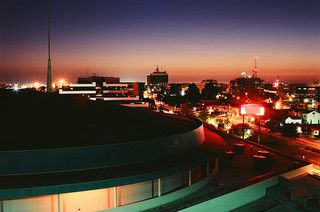 Fact 1
Bakersfield is located in the southern part of California halfway between Fresno and Los Angeles.

Fact 2
The city is the 9th largest in California and is ranked 52nd in size in the United States.

Fact 3
The city boasts a total of 54 city parks.

Fact 4
Since 1986 it has been home to the Bakersfield Jazz Festival, which attracts thousands of people from all over the world.
Fact 5
The Bakersfield sound has been credited to long term residents, Merle Haggard and Buck Owens, two hugely popular country singers. The band Korn was formed in Bakersfield.
Fact 6
Much of the downtown area was damaged and most of the historic buildings were destroyed in 1952 after a massive earthquake and its aftershock.
Fact 7
The two largest carrot producing farms in the world are located in Bakersfield.
Fact 8
The Midway-Sunset oil field that is located just outside of the city is the largest oil field in the state of California. The most productive oil producing county, Kern County is located in Bakersfield.
Fact 9
The Fox Theater located in downtown Bakersfield has been home to some of the most noted bands and artists since its grand opening in 1930.
Fact 10
Sam Lynn Ballpark in Bakersfield is the only baseball stadium in the United States that faces the west.
More interesting reads about...
Click here for more u.s. city facts ❯
RELATED FACTS
---
MORE IN U.S. CITIES
---