Ten fun facts about Long Beach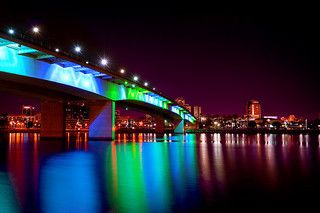 Fact 1
Long Beach is the 7th largest city in California and the 36th largest city

Fact 2
Long Beach has been named as one of the best cities for young people to live. 17% of the people living in Long Beach are between the ages of 25 and 34.

Fact 3
There are over 40 attractions in Long Beach for tourists or area residents to enjoy. More than five million tourists travel to the city each year.

Fact 4
The Aquarium of the Pacifics, located in the city, has a record of more than one million visitors each year.

Fact 5
The Port of Long Beach remains one of the world's largest seaports. It handles millions of containers each year and is second busiest container ports in America.

Fact 6
The parks in Long Beach are some of the best in the nation and they are consistently winners of the Gold Medal award from the National Association for Excellence in Parks and Recreation Management.

Fact 7
Long Beach was not officially a city until 1888.

Fact 8
On average the city has 345 days of sunshine each year.

Fact 9
The most famous person who originated from this city is Brad Nowell, the ex lead singer in the band Sublime. Brad composed and sang several songs in praise of his hometown.

Fact 10
The original Queen Mary is docked on the shores of Long Beach. It is now out of commission and has been transformed as an exclusive club and restaurant. It occasionally hosts concerts too.



More interesting reads about...
Click here for more u.s. city facts ❯
RELATED FACTS
---
MORE IN U.S. CITIES
---