Ten fun facts about Oakland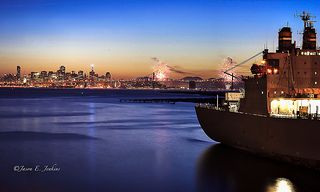 Fact 1
It serves as a major transportation hub and trade center for the entire region.

Fact 2
It is also the principal city of the Bay Area Region known as the East Bay.

Fact 3
Oakland's territory covers what was once a mosaic of coastal terrace prairie, oak woodland, and north coastal scrub.

Fact 4
Oakland's fertile flatland soils helped it become a prolific agricultural region.
Fact 5
Oakland has a Mediterranean climate with an average of 260 sunny days per year.
Fact 6
Oakland is continually listed among the top cities in the United States for sustainability practices, including a No. 1 ranking for usage of electricity from renewable resources.
Fact 7
Oakland has a significant art scene and claims the highest concentration of artists per capita in the United States.
Fact 8
Historically a focal point of the West Coast blues and jazz scenes, Oakland is also home to musicians representing such genres as rhythm and blues, funk, punk, heavy metal, Rap/Gangsta rap, and hip hop.
Fact 9
The earliest known inhabitants were the Huchiun tribe, who lived there for thousands of years.
Fact 10
Based on data gathered by the National Oceanic and Atmospheric Administration, Oakland is ranked No. 1 in climate among U.S. cities. Oakland's climate is typified by the temperate and seasonal Mediterranean climate. Summers are usually dry and warm and winters are mild and damp.
More interesting reads about...
Click here for more u.s. city facts ❯
RELATED FACTS
---
MORE IN U.S. CITIES
---