Ten fun facts about Oxnard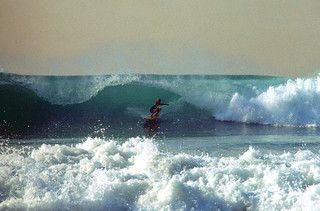 Fact 1
The city of Oxnard is spread over an area of 39.2 miles.

Fact 2
The area where this city is built was once inhabited by the Chumash Indians.

Fact 3
There are two large naval bases that call Oxnard home. Port Huneme and Point Mugu are the two naval bases.

Fact 4
Oxnard was named after Henry Oxnard and his two brothers, Ben Oxnard and James Oxnard. Henry was a beet farmer that was enticed to build a factory just inland from Port Hueneme. None of the three brothers that bore the name Oxnard ever resided in the town that was named after them.
Fact 5
There are forty two elementary and junior high schools in Oxnard and the immediate surrounding areas.
Fact 6
The city has ten high school campuses, all of which are highly reputed.
Fact 7
Oxnard boasts over twenty miles of coastline covered with exceptionally soft, white sand. The beaches are relatively free of driftwood and rocks but they do have very dangerous rip tides that make surfing and water sports difficult.
Fact 8
Despite the extended coastline, Oxnard is home to only one harbor.
Fact 9
The climate of Oxnard is dry and subtropical with the average high temperature reaching only 70 degrees and the average low only reaching 52.
Fact 10
The city is a major hub for transportation in the region of Southern California. The Greyhound, Amtrak, Metrolink and Union Pacific all have stops in the city.
More interesting reads about...
Click here for more u.s. city facts ❯
RELATED FACTS
---
MORE IN U.S. CITIES
---