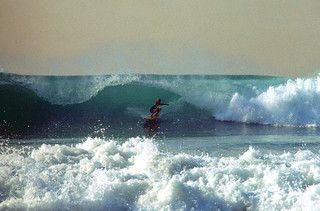 1. A Beautiful and Vibrant City
The city of Oxnard is a sprawling metropolis, covering an impressive 39.2 miles of land. It is located in Ventura County, California, and is home to over 200,000 people. Oxnard is known for its beautiful beaches, its thriving agricultural industry, and its vibrant cultural scene. It is also home to a number of parks, museums, and other attractions, making it a great place to visit or live.

Also → Oceanside, California: A City of Charm

Advertisement

2. A City with a History
Oxnard, a city located in Ventura County, California, was once home to the Chumash Indians. The Chumash were a Native American tribe that lived in the area for thousands of years before the arrival of European settlers. They were a hunter-gatherer society that relied on the abundant resources of the region, such as the ocean, rivers, and forests. The Chumash were known for their intricate basket weaving and their use of tomols, plank canoes, to travel along the coast. Today, Oxnard is a thriving city with a population of over 200,000 people, but its history is still deeply rooted in the culture of the Chumash Indians.
Also → Glendale, California: A bustling city of over 200,000 people
3. Oxnard, California: Home to Two Major Naval Bases
Oxnard, California is home to two large naval bases: Port Hueneme and Point Mugu. These bases are important to the US Navy, providing support for operations in the Pacific Ocean. Port Hueneme is the only deep-water port between San Diego and San Francisco, and is the home of the Navy's Seabees, the construction battalions that build and maintain infrastructure for the Navy. Point Mugu is a major air station, providing air support for the Navy's operations in the Pacific. Both bases are vital to the US Navy's operations in the region.
Also → Oakland, California: A Sunny Paradise
4. Three Brothers Who Never Lived in Oxnard, CA, Named City After Them
Henry Oxnard, Ben Oxnard, and James Oxnard were three brothers who never lived in the city of Oxnard, California. Henry was a beet farmer who was enticed to build a factory just inland from Port Hueneme, and the city of Oxnard was named in their honor. Although none of the brothers ever resided in the city, their legacy lives on in the name of the city, which is a testament to their hard work and dedication to the beet farming industry.

Also → Santa Ana: A Vibrant City in the Far Southwest Corner of California

Advertisement

5. 42 Elementary and Junior High Schools in Oxnard
Oxnard, California is home to an impressive 42 elementary and junior high schools, providing educational opportunities for the city's youth. These schools are located in and around the city, ensuring that all children have access to quality education. With a wide range of educational options, Oxnard is a great place for families to settle down and raise their children.
Also → The Port of Stockton: America's Largest Inland Port
6. Oxnard's High-Quality Education System
Oxnard, a city in California, is renowned for its high-quality education system, boasting ten high school campuses that are all highly reputed. These schools offer a wide range of educational opportunities, from advanced placement courses to vocational training, and are known for their commitment to excellence. With a strong focus on student achievement, these schools have become a source of pride for the city and its residents.
Also → Santa Rosa: The Perfect Weekend Getaway
7. A Beach Lover's Paradise
Oxnard is a beach-lover's paradise, boasting over twenty miles of coastline with exceptionally soft, white sand. The beaches are relatively free of driftwood and rocks, making them perfect for sunbathing and swimming. However, the waters of Oxnard are known for their dangerous rip tides, making surfing and other water sports difficult and potentially hazardous. Despite this, the stunning beaches of Oxnard remain a popular destination for beachgoers looking to relax and enjoy the sun.

Also → Irvine, California - A Mediterranean Climate Paradise

Advertisement

8. A City with a Unique Harbor
Oxnard, a city located on the California coast, is home to only one harbor, despite its extended coastline. This harbor, known as Channel Islands Harbor, is a popular destination for recreational boaters, offering a variety of services such as boat rentals, fishing charters, and a marina with over 1,000 slips. The harbor also features a variety of restaurants, shops, and a public beach, making it a great spot for a day of fun in the sun.
Also → 54 City Parks in Bakersfield, California Offer Something for Everyone
9. A City of Contrasts
Oxnard, California is a dry and subtropical city, with an average high temperature of 70 degrees and an average low of 52. This makes it an ideal destination for those looking to escape the heat of summer, as the temperatures remain relatively mild throughout the year. The dry climate also makes it a great place for outdoor activities, such as hiking, biking, and camping. With its mild temperatures and dry climate, Oxnard is the perfect place to enjoy the outdoors without having to worry about extreme temperatures.
Also → Tongva Legacy: The Story of the City of Glendale, California
10. A Major Transportation Hub
Oxnard is a major transportation hub in Southern California, with Greyhound, Amtrak, Metrolink, and Union Pacific all having stops in the city. This makes it easy for travelers to get around the region, whether they're taking a long-distance bus, a train, or a commuter rail. With its convenient location, Oxnard is an ideal destination for those looking to explore the area.
More facts on
Advertisement