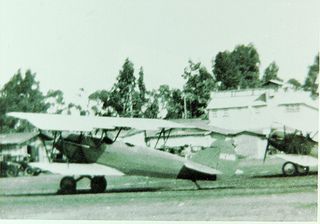 1. Chula Vista's Journey to Becoming a Major City
On October 17th, 1911, the city of Chula Vista was officially incorporated, but the state of California did not officially approve the incorporation until November of the same year. This marked the beginning of Chula Vista's journey to becoming the second largest city in San Diego County, with a population of over 270,000 people.

Also → Oceanside: A Coastal City with a Bright Future

Advertisement

2. A Golfer's Paradise
Chula Vista is a golfer's paradise, boasting some of the best golf courses in the nation. From championship courses to luxury resorts, the city has something for everyone. Whether you're a beginner or a pro, you'll find plenty of challenging and rewarding courses to choose from. With its stunning views and lush landscapes, Chula Vista is the perfect place to tee off and enjoy a round of golf.
Also → Escondido: A City Near Downtown San Diego
3. Olympians Train at Chula Vista's OTC
The city of Chula Vista is home to a world-renowned Olympic training center, where athletes from a variety of sports come to hone their skills. Soccer, kayaking, rowing, archery, cycling, track and field, tennis, field hockey, and softball are all represented at the center, providing a comprehensive training environment for aspiring Olympians. The center has been a great success, helping to produce some of the world's best athletes in these sports.
Also → Santa Rosa: A City with Stunning Views
4. A Great Destination for Water Sports
Chula Vista is a great destination for those looking to enjoy some time on the water. The city boasts a variety of marinas, each offering visitors the chance to charter a boat for sport fishing or simply to take in the sights. Whether you're looking to catch some of the local fish, or just to relax and take in the beauty of the area, Chula Vista's marinas provide the perfect opportunity to do so.

Also → Explore Glendale: A Picturesque City

Advertisement

5. Chula Vista's On Stage Playhouse: Entertainment Hotspot!
The On Stage Playhouse is a popular destination in Chula Vista, the only playhouse in the area. Located in the heart of the city, the theater offers a wide variety of performances, from musicals to comedies to dramas. With its comfortable seating and state-of-the-art sound system, the On Stage Playhouse is the perfect place to enjoy a night of entertainment. Whether you're looking for a family outing or a romantic evening, the On Stage Playhouse is sure to provide an unforgettable experience.
Also → Santa Ana: A Vibrant City in the Far Southwest Corner of California
6. Music Lovers Must Visit Chula Vista's SleepTrain Amphitheatre!
Chula Vista is a vibrant city located in San Diego County, California, and is home to the SleepTrain Amphitheatre, a popular venue for nationally renowned acts. This outdoor amphitheatre has a capacity of 20,500 and hosts a variety of musical performances, from rock and pop to country and hip-hop. It has been the site of many memorable concerts, including performances by the likes of Taylor Swift, Justin Bieber, and Metallica. With its convenient location and excellent acoustics, the SleepTrain Amphitheatre is a must-visit destination for music lovers.
Also → Vancouver: A City on the Move
7. Chula Vista's Proactive Approach to Environmental Protection
In Chula Vista, the city is taking a proactive approach to environmental protection by implementing a variety of initiatives to keep the city clean and free from pollutants and trash. These initiatives include providing free recycling bins to residents, offering educational programs to teach people about the importance of reducing waste, and encouraging businesses to adopt green practices. Additionally, the city has implemented a zero-waste policy, which requires businesses to reduce their waste output and recycle or compost any remaining waste. By taking these steps, Chula Vista is helping to ensure that its citizens and environment remain healthy and safe.

Also → Rockford, Illinois: A Vibrant City in the Heart of Winnebago County

Advertisement

8. A City with a Stunning View
Chula Vista, which translates to "beautiful view" in Spanish, is a city in San Diego County, California, renowned for its stunning views of the coastline and mountains. The city's name is believed to have been inspired by the breathtaking scenery, which has been a source of inspiration and joy for generations of locals and visitors alike. From the rolling hills of the Otay Mountains to the sandy beaches of the Pacific Ocean, Chula Vista offers a stunning panorama of natural beauty.
Also → Hayward: A bustling city located in the Bay Area
9. Chula Vista's Downtown District - A Vibrant Mix of Old and New
Chula Vista's downtown district is a vibrant mix of old and new. It's a place where you can explore the city's history, with historic buildings and monuments, as well as modern businesses that bring the city to life. From restaurants and bars to boutiques and galleries, there's something for everyone in this bustling district. Whether you're looking for a unique shopping experience or a place to relax and take in the sights, Chula Vista's downtown district has it all.
Also → Elk Grove, California: A City on the Rise
10. A City with a Rich History
Chula Vista is a city with a rich history, as evidenced by the archaeological findings that suggest prehistoric man and animal once lived in the area. Remnants of these ancient inhabitants have been discovered in the land and in the water, providing a fascinating glimpse into the past. From the bones of mammoths and saber-toothed cats to the tools and weapons of early man, these discoveries offer a unique insight into the lives of those who lived in Chula Vista thousands of years ago.
More facts on
Advertisement