Ten fun facts about Escondido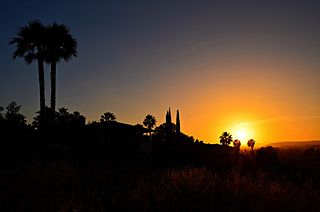 Fact 1
It is 30 miles from Downtown San Diego.

Fact 2
Founded in 1888, it is one of the oldest cities in San Diego County.

Fact 3
The city is known as Eskondiid in Diegueño.

Fact 4
A 2005 nationwide study listed the city of Escondido as one of the most conservative cities in America.

Fact 5
The city was home to a large Spanish-speaking population in the first census, in 1850, but after the U.S. won the war, non-Hispanic settlers came to Southern California in increasing numbers.

Fact 6
The decade of the 1880s is known as the "Southern California Land Boom" because so many people moved to the state.

Fact 7
Escondido tends to have a typical Mediterranean climate with warm summers and cool wet winters.

Fact 8
Every Friday night from April through September, Steve Waldron and a handful of friends host the popular "Cruisin' Grand", where the public can show and view hot rods and historic cars.

Fact 9
Daley Ranch is a 3,058-acre (12.375 km2) conservation area acquired in 1996 by the City of Escondido and is managed in perpetuity for the preservation of a biologically unique and diverse habitat area of regional importance.

Fact 10
Notable natives and residents include MySpace co-founder Tom Anderson, rock music critic Lester Bangs, and California's first millionaire Sam Brannan.



More interesting reads about...
Click here for more u.s. city facts ❯
RELATED FACTS
---
MORE IN U.S. CITIES
---