Ten fun facts about Corona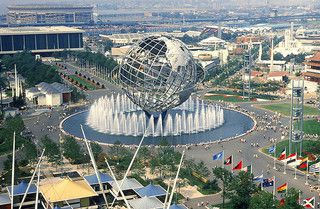 Fact 1
It is also known as the "Circle City", "Crown Colony", "Queen Colony", and "Indianapolis of the West".

Fact 2
Its motto is: "To Cherish Our Past, To Plan Our Future"

Fact 3
High real estate prices in Los Angeles and Orange counties made the area's land desirable to developers and industrialists, and by the late 1990s Corona was considered a major suburb of Los Angeles.

Fact 4
Corona has become a bedroom community for Orange County, Los Angeles, and the larger cities of the Inland Empire.
Fact 5
Notable residents include drummer Travis Barker, professional basketball player D.J. Strawberry, and investigative journalist Gary Webb.
Fact 6
The town of Corona once laid claim to the title "Lemon Capital of the World".
Fact 7
The city derived its name from the curious layout of its streets, with a standard grid enclosed by the circular Grand Boulevard, one mile in diameter.
Fact 8
The city of Corona has been popular among celebrities drawn to its upscale areas and relative privacy compared to Los Angeles.
Fact 9
In recent years Corona has been known as the Gateway to the Inland Empire.
Fact 10
Prior to the 1980s, the city was a largely agricultural community, dominated by citrus orchards, ranches, and dairy farms.
More interesting reads about...
Click here for more u.s. city facts ❯
RELATED FACTS
---
MORE IN U.S. CITIES
---