Ten fun facts about Palmdale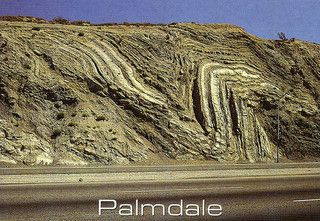 Fact 1
Palmdale was the first community within the Antelope Valley to incorporate as a city on August 24, 1962.

Fact 2
Over the last 25 years, it has consistently been ranked in the top 25 fastest growing cities in the United States (based on percentage change).

Fact 3
Palmdale is also one of the largest cities in the country that is not currently served by either an Interstate Freeway or a U.S. Highway.

Fact 4
It is known as a family-oriented community with a high quality of life.
Fact 5
Today the city is even referred to as the "Aerospace Capital of America" because of its rich heritage in being the home of many of the aircraft used in the United States military.
Fact 6
Palmdale was mentioned in the film Mac and Me (1988) as a nearby city to the location of the alien, Mac's, landed spacecraft.
Fact 7
The film Volcano (1997) opens with a sign out in the middle of nowhere that says "Palmdale 15 MILES" which begins to shake due to an earthquake.
Fact 8
The most important industry for Palmdale is the aerospace industry.
Fact 9
The special tax breaks granted for companies that relocate to Palmdale is due to the city having the Antelope Valley Enterprise Zone and the Palmdale Federal Foreign Trade Zone.
Fact 10
Palmdale was the hometown of the star character, Jimmy Livingston, a boy with a medical condition in which he has no immune system, who is forced by his parents to live in a plastic bubble in his bedroom to prevent him from being infected by various things of the outside world.
More interesting reads about...
Click here for more u.s. city facts ❯
RELATED FACTS
---
MORE IN U.S. CITIES
---