Ten fun facts about Mesa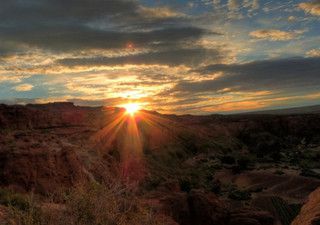 Fact 1
The name 'Mesa' stems from the Spanish word for table. It gets its name because of its distinctive table-top shape. Prior to being called Mesa the city was known as Zenos.

Fact 2
The city is home to several higher educational institutes including the Polytechnic campus of Arizona State University.

Fact 3
The Arizona Temple is located in Mesa and one of the largest attractions in the state. An extravagant Easter Pageant is held at this venue every year.

Fact 4
The Honeymoon Trail stretched through Mesa, going from Winslow, AZ to Saint George, UT where Mormons had to travel to be married before 1926.

Fact 5
The Chicago Cubs host their training camp here every year during the spring.

Fact 6
The famous Tonto National Forest is located here in the Superstition Mountains.

Fact 7
Mesa is known as the largest suburban city in the US.

Fact 8
The canals that were built in this city are considered to be some of the largest and most advanced in the prehistoric New World.

Fact 9
Tourists enjoy a lot of outdoor activities and excursions when traveling here including: horseback riding, hot air balloon rides, fishing, golfing, hiking, and jeep tours. The city is also home to two major archeological sites- the Park of the Canals and the Mesa Grande Ruins.

Fact 10
The Hohokam Indians were the first settlers to the area. They were followed by the Mormons.



More interesting reads about...
Click here for more u.s. city facts ❯
RELATED FACTS
---
MORE IN U.S. CITIES
---