Ten fun facts about Moreno Valley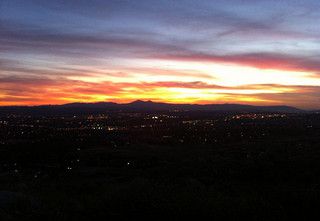 Fact 1
Moreno Valley was not incorporated until 1984. This is a young city that has been growing rapidly since before it was incorporated.

Fact 2
Moreno Valley is located within the Inland Empire and is about an hour's drive east of Los Angeles.

Fact 3
March Air Reserve base is located just outside of the city.

Fact 4
There are 10,364 businesses listed in operation in Moreno Valley.
Fact 5
More than nineteen percent of the businesses in this city are owned by African Americans. This is particularly astounding because only eighteen percent of the total population here is black. The majority of residents are white.
Fact 6
The average worker in Moreno Valley commutes approximately thirty five minutes one way on their trip to work.
Fact 7
Less that eighteen percent of the residents of Moreno valley are on record as living below the poverty level.
Fact 8
More than seventy four percent of the students of Moreno Valley school systems graduate from high school.
Fact 9
Fifty one percent of the residents of Moreno Valley are reported to be female. There is a census total of 197,838 residents in this city. Census reports tell us that only six percent of the residents are over 65.
Fact 10
More than eighty three percent of the population of Moreno Valley reports to have lived in the same home for a period that is greater than one year. The average median home is valued at more than 200,000 here.
More interesting reads about...
Click here for more u.s. city facts ❯
RELATED FACTS
---
MORE IN U.S. CITIES
---