Ten fun facts about Fremont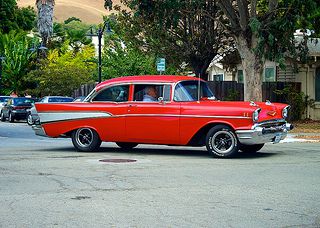 Fact 1
Way back in 1956, five communities converged to form Fremont- Niles, Irvington, Warm Springs and Mission San Jose.

Fact 2
The city has its very own quaint silent film theatre. At one point of time Charlie Chaplain worked for the Essanay Film Company situated in Niles.

Fact 3
Fremont has an urban legend of its won. The White witch of the Canyon in Niles is very famous here. She was supposedly killed and eventually turned into a ghost.

Fact 4
The 1992 women's singles Olympic Champion figure skater, Kristie Yamaguchi grew up here.
Fact 5
The ice age Mammoths once roamed in Fremont. A couple of young men in the 1940's had found evidence which now lies in The Wes Gordon Fossil Hall.
Fact 6
An article in clippings in the Fremont Main Library mentions that the McDonald quarter-pounder was invented in the city in 1972.
Fact 7
The Niles Canyon Railway tracks are a part of the Transcontinental Rail Route and are a segment of a railroad museum.
Fact 8
Fremont is the nearest East Bay City to California's Silicon Valley and most people associate it with the latter.
Fact 9
This Californian city is a sister city to Fuquay, Japan, Elizabeth, South Australia, Azores, Portugal, Puerto Penasco, Mexico, Jaipur, India and Lipa City in the Philippines. International Exchanges and fund-raisers are part of the activities that these cities participate in.
Fact 10
The Fremont City website mentions that the highest recorded temperature in the city was 114 °F, in June 1961.
More interesting reads about...
Click here for more u.s. city facts ❯
RELATED FACTS
---
MORE IN U.S. CITIES
---