Ten fun facts about Saint Petersburg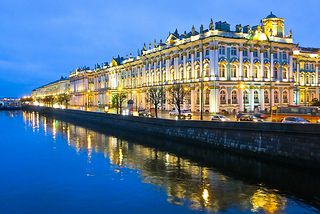 Fact 1
Saint Petersburg was founded as a resort town and continues to maintain the charm and eclectic feel that made it famous.

Fact 2
The first hotel in the city was named Detroit after founder General John Williams' home town of Detroit, Michigan.

Fact 3
In 1914 spring training was first started in Florida in the city of Saint Petersburg when the Saint Louis Brown's were brought to the city to train when the weather was undesirable at home.

Fact 4
Saint Petersburg is credited as being the city where the birth of commercial aviation took place because in 1914 Tony Jannus flew his commercial aircraft over Tampa Bay.
Fact 5
During the 1920s the city became one of the most popular tourist destinations in the nation as transportation improvements made it possible to travel easily.
Fact 6
Saint Petersburg became one of the first cities to implement initiatives aimed at trying to protect the environment during the 1970s when the city started reclaiming water and recycling it for local irrigation.
Fact 7
It is known for being a friendly city with lots of hospitable residents which makes it a well loved place for tourists to travel to.
Fact 8
There are 33 miles of shoreline in Saint Petersburg making it a great place to visit if one wants to relax on beaches, learn to surf, or just swim in the ocean.
Fact 9
The Saint Petersburg Pier is one of the most visited piers in the entire nation.
Fact 10
The Gulf Beaches Historical Museum gives tourists a chance to learn about the city and the surrounding waters and islands.
More interesting reads about...
Click here for more u.s. city facts ❯
RELATED FACTS
---
MORE IN U.S. CITIES
---