Ten fun facts about Orlando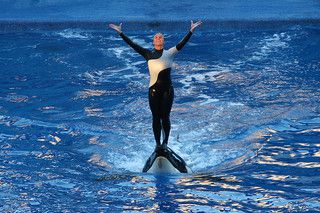 Fact 1
Orlando has so many different cinematic enterprises that they are often called Hollywood East.

Fact 2
There are more than one hundred lakes in the city but the city is over an hour away from the ocean.

Fact 3
Fifty two million tourists come to Orlando on an annual basis and more than two million of these tourists are from foreign countries.

Fact 4
The city has more hotels than any other city in the United States except for Las Vegas, Nevada; making it number two.
Fact 5
Walt Disney chose Orlando as the site for Walt Disney World in 1965 because it was far enough away from the ocean to avoid hurricane damage than the other cities that were being considered.
Fact 6
Each year there are many movies that are filmed and produced in the city, some of the past being Lethal Weapon III, My Girl, and Parenthood.
Fact 7
Some of the most famous boy bands have gotten their start in Orlando including Matchbox Twenty, NSync, and the Backstreet Boys.
Fact 8
Prior to when Walt Disney World was built, Orlando was home to some of the largest cattle ranches in the nation.
Fact 9
There are around twenty five thousand vacation homes in the Orlando area.
Fact 10
The city is home to Darden Restaurants, one of the US's largest restaurant conglomerates that operates the popular Bahama Breeze, Olive Garden, and Red Lobster chains.
More interesting reads about...
Click here for more u.s. city facts ❯
RELATED FACTS
---
MORE IN U.S. CITIES
---