Ten fun facts about Las Vegas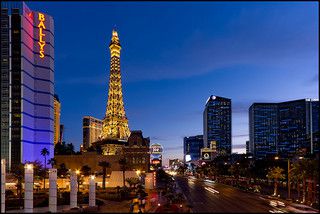 Fact 1
Las Vegas is an internationally renowned major resort city known primarily for gambling, shopping, fine dining, and nightlife.

Fact 2
It is the leading financial and cultural center for Southern Nevada.

Fact 3
The city bills itself as The Entertainment Capital of the World.

Fact 4
It is famous for its consolidated casino–hotels and associated entertainment.
Fact 5
The Southern Nevada Zoological-Botanical Park, also known as the Las Vegas Zoo, exhibits over 150 species of animals and plants.
Fact 6
The city is one of the top three leading destinations in the United States for conventions, business, and meetings.
Fact 7
Las Vegas is one of the top tourist destinations in the world today.
Fact 8
Las Vegas has several sister cities, as designated by Sister Cities International: Ansan, South Korea; Jeju City, South Korea; Huludao, Liaoning, China; Phuket, Thailand; Angeles City, Philippines; and Pamukkale, Turkey.
Fact 9
On the first Friday of each month, the "First Friday" celebration is held, which exhibits the works of local artists and musicians in a section of the city's Downtown region called the "Arts District".
Fact 10
The Las Vegas Academy of International Studies, Performing and Visual Arts is a Grammy award-winning magnet school located in Downtown Las Vegas.
More interesting reads about...
Click here for more u.s. city facts ❯
RELATED FACTS
---
MORE IN U.S. CITIES
---