Ten fun facts about North Las Vegas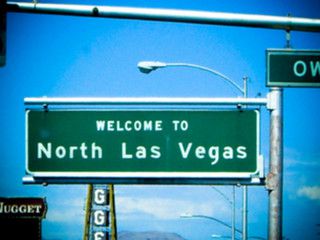 Fact 1
There was a 1910 law that made gambling in Las Vegas illegal. It was only in 1931 that the gambling bill was passed by the Nevada Legislature made it legal.

Fact 2
In 1959, Betty Willis the graphic designer, created the famous "Welcome to Las Vegas" sign.

Fact 3
The Golden Gate Hotel and Casino was the very first casino and hotel to open up here.

Fact 4
The mobster, Benjamin Siegel, better known as Bugsy Sigel was instrumental in turning Las Vegas into a gambling paradise. His foray into the hotel industry was a disastrous one. The name of the first hotel he opened up here was "Flamingo". Inspiration for the name came from his long legged showgirl, girlfriend.
Fact 5
Las Vegas consumes in excess of 60,000 lbs of shrimps per day. This is approximately what all of United States consumes every day.
Fact 6
The American business magnate, Howard Hughes stayed on at the "Desert Inn" for two whole years after visiting it in 1966. As his demands and eccentricities increased, the hotel management asked him to leave. In retaliation he actually bought-out the hotel and continued staying there.
Fact 7
The Las Vegas cowboy is the largest neon sign in the world. It is so massive that when it is lighted it can be seen from outer space.
Fact 8
Chinese consider the number 4 to be unlucky. High-rolling China whales are critical to the Las Vegas gambling industry. Hotels like the Rio and Wynn here have no floors that have the digit four in them.
Fact 9
Paris' 1889-built Eiffel Tower is a riveted, wrought iron structure. It has 2,500,000 rivets. Its duplicate in Las Vegas is a welded steel structure that has rivets only for cosmetic value.
Fact 10
The world-famous Las Vegas strip is not actually situated in Las Vegas city but falls under the Clark County jurisdiction.
More interesting reads about...
Click here for more u.s. city facts ❯
RELATED FACTS
---
MORE IN U.S. CITIES
---