Ten fun facts about Austin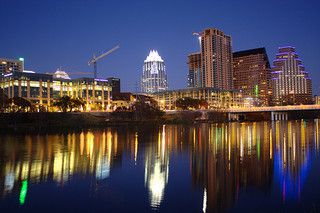 Fact 1
Austin was rated one of the "drunkest" cities in America, after a major magazine found 62% of the residents had imbibed at least one alcoholic beverage within a 30-day span.

Fact 2
Austin's state capitol building is huge and pink. Made of pink granite, the capitol building is seven feet taller than the United States Capitol Building in Washington, D.C.

Fact 3
Austin is one of the sunniest cities in America, getting on average about three hundred clear days of weather a year.

Fact 4
Austin is known for its music venues, and has been called the "live music capital of the world." It's famous City Limits Music Festival features over a hundred bands in just the space of three days.

Fact 5
Austin's unofficial city slogan is "Keep Austin Weird."

Fact 6
Austin, in landmass, is almost as large as New York City, occupying about 280 square miles.

Fact 7
Austin has been home to many celebrities, including author William Sydney Porter (O. Henry). In his honor, the O. Henry Museum of Austin hosts a Pun-Off each year, where participants compete using bad jokes.

Fact 8
Austin has one the largest bat populations for an urban center in the United States of America. The bats, more than a million in number, live beneath the Congress Avenue Bridge.

Fact 9
Austin is one of the safest large cities in the United States of America,

Fact 10
Austin is a booming tourist center, attracting more visitors than some iconic places such as the Eiffel Tower.



More interesting reads about...
Click here for more u.s. city facts ❯
RELATED FACTS
---
MORE IN U.S. CITIES
---