Ten fun facts about Irving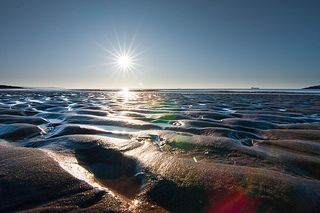 Fact 1
Irving was founded by Otis Brown and J.O Schulze in 1903. Otis' wife, Netta Brown was an ardent fan of the author Irving Washington and the city was eventually named after him.

Fact 2
The city originally named "Gorbit" and its name was changed to "Kit" in 1894. Irving was eventually incorporated only in 1914 and Otis Brown served as the first mayor of this city.

Fact 3
The Las Colinas area is part of Irving and includes the Mustangs there. This is the world's largest equestrian sculpture.

Fact 4
The Boy Scouts of America national headquarters are in Irving.
Fact 5
Irving is home to the country's first permanent theatre-in-the-round, The Casa Manana Theatre. It featured the world's largest revolving stage which was later changed to a thrust stage in 2003.
Fact 6
The city has the famous larger-than-life sized, working Las Colinas Flower Clock where fresh flowers bloom right through the year.
Fact 7
The eminent writer, Joseph Rice recorded Irving's history in his book "Irvin-A Texas Odyssey", in 1989. The culture and the past if this vibrant city were captured in this book.
Fact 8
Irving's sister-cities are Espoo, Finland, Marino, Italy, Boulogne-Billancourt, France, Darkhan, Mongolia and Leon, Mexico. They have exchange programs amongst each other.
Fact 9
The Las Colinas development in the city is one of the largest in America. It stretches across 12,000 master-planned acres that house commercial and residential complexes. It has over 2,000 national and international corporations.
Fact 10
Irving has been selected by LPGA for its North Texas LPGA Shootout and is the first time in 22 years that the Tour has played in the North Texas area. It is to be held on April 25 to 28, 2013.
More interesting reads about...
Click here for more u.s. city facts ❯
RELATED FACTS
---
MORE IN U.S. CITIES
---