Ten fun facts about Fort Collins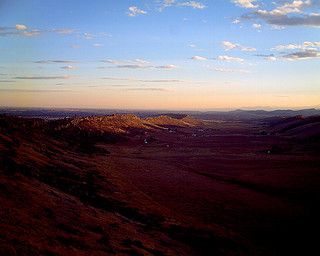 Fact 1
It was named Money magazine's Best Place to Live in the U.S. in 2006.

Fact 2
Fort Collins was founded as a military outpost of the United States Army in 1864.

Fact 3
In 2012, the city was listed among the 10 best places to retire in the U.S. by CBS Money Watch.

Fact 4
The city's thriving beer culture supports many microbreweries.

Fact 5
The Colorado Brewer's Festival is held in late June annually in Fort Collins.

Fact 6
Much of Fort Collins's culture is centered on the students of Colorado State University.

Fact 7
The Fort Collins Lincoln Center is home to the Fort Collins Symphony Orchestra and regularly attracts national touring companies of Broadway plays.

Fact 8
The Colorado Marathon is a yearly event running down the Poudre Valley and finishing in Downtown Fort Collins.

Fact 9
The principal venue for the performing arts in Fort Collins is the Lincoln Center.

Fact 10
In 2011, Allstate Insurance listed Fort Collins as "America's Safest Driving City" in their annual "Best Drivers Report".



More interesting reads about...
Click here for more u.s. city facts ❯
RELATED FACTS
---
MORE IN U.S. CITIES
---