Ten fun facts about Aurora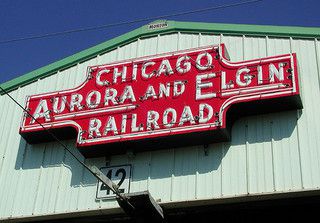 Fact 1
Aurora is nicknamed the city of lights. It was originally called McCarty Mills.

Fact 2
Aurora actually has four historical districts. There is plenty of entertainment and historical culture for everyone contained in this city.

Fact 3
It is the second largest city located in the state of Illinois. Census reports tell us that more than 160,000 people reside in Aurora. This city is actually stretched across four different counties.

Fact 4
Aurora is home to five different television stations. There are also three different radio stations located in the city.
Fact 5
Only two presidents have ever visited Aurora while they were in office. The first one was Theodore Roosevelt and the last was George Bush who visited in 2006.
Fact 6
Four well known gangs call Aurora home. The crime rate for the city is not as high as you might think with four well known gangs calling it home.
Fact 7
In 1992, the city was the location where the movie Wayne's World was filmed.
Fact 8
Aurora produced a Pulitzer Prize winning author, Vernon Parrington, and the playboy magazine's Miss January of 2002, Nicole Narain.
Fact 9
In Aurora the game cranium is so popular that they have their own cranium meetup.com group located in the city.
Fact 10
During the 1800s, Aurora was one of the top cities for manufacturing ladies undergarments. More than 500 women worked in the Chicago Corset Company located there and they produced more than two million of those torturous garments each year.
More interesting reads about...
Click here for more u.s. city facts ❯
RELATED FACTS
---
MORE IN U.S. CITIES
---