Ten fun facts about Peoria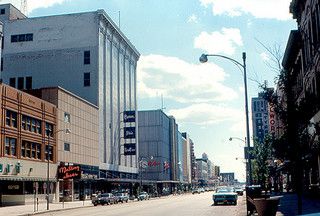 Fact 1
It is largest city on the Illinois River.

Fact 2
Established in 1691 by the French explorer Henri de Tonti, Peoria is the oldest European settlement in Illinois, and is named after the Peoria tribe.

Fact 3
Peoria is the headquarters for Caterpillar Inc., one of the 30 companies composing the Dow Jones Industrial Average.

Fact 4
Peoria has been awarded the All-America City Award four times (1953, 1966, 1989 and 2013).

Fact 5
In 2007, Forbes ranked Peoria #47 out of the largest 150 metropolitan areas in its annual "Best Places for Business and Careers."

Fact 6
In 2005, Bert Sperling and Peter Sanders' "Best Places to Live Rankings" among 331 metropolitan areas placed Peoria #51.

Fact 7
Peoria consistently ranks in the Top 10 Best Mannered Cities in America as compiled by etiquette expert Marjabelle Young Stewart.

Fact 8
Peoria was ranked as one of the "50 Next Great Adventure Towns" in the US in the September 2008 issue of National Geographic Adventure magazine.

Fact 9
In 2009, Peoria was ranked #5 best mid-sized city to launch a small business by CNN Money and Fortune Small Business.

Fact 10
Milken Institute released its Best Performing Metropolitan Areas listing for 2008 and the Peoria Area ranked #33 among the top 200 largest metropolitan areas in the country. It was the highest ranking area in Illinois with Chicago coming in next at #148.



More interesting reads about...
Click here for more u.s. city facts ❯
RELATED FACTS
---
MORE IN U.S. CITIES
---