Ten fun facts about Colorado Springs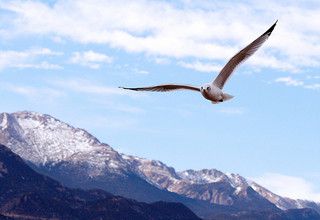 Fact 1
The city was of Colorado Springs was founded in 1871. It is located at the base of the Pikes Peak Mountain at an elevation of 1. 6 kilometers above sea level.

Fact 2
Colorado Springs is often simply called The Springs.

Fact 3
The city enjoys over 300 days of sunshine every year.

Fact 4
For tourists who throng to the city every year there are more than 50 attractions to visit.
Fact 5
The famous American physicist, Nikola Tesla built his lab in this city and conduction experiments testing the wireless transmission of electricity in 1899.
Fact 6
Dr Frederick McKay, a native living in Colorado Springs, introduced the idea of using fluoride to prevent tooth decay.
Fact 7
Colorado Springs has been rated as the number 1 most physically fit cities in the US.
Fact 8
The song, America the Beautiful, was written by Katharine Lee Bates after she visited the city and was inspired by its beauty. The Monument Divide and the Rocky Mountains protect this city from harsh weather.
Fact 9
There are both army and air force bases located here as well as an air force academy and multiple military installments.
Fact 10
The Garden of the Gods is one of the most famous parks in the United States and it is located in Colorado Springs.
More interesting reads about...
Click here for more u.s. city facts ❯
RELATED FACTS
---
MORE IN U.S. CITIES
---