Ten fun facts about Reno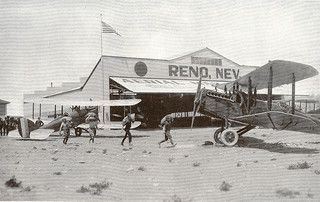 Fact 1
The Reno Ice Pavilion is a rink that measures 16,000 sq feet. At one point of time it was dismantled from Atlantic City in New Jersey and moved here.

Fact 2
There has been a Veteran's day parade in this city every year since 1998.

Fact 3
The City hall collection has 62 art pieces and 45 pieces of outdoor public art on display.

Fact 4
Along the Truckee River is one of the very few mostly intact riparian areas called the Oxbow nature Study park.

Fact 5
Rattlesnake Mountain State Park is one of western America's largest state parks and is 39,000 sq feet in size.

Fact 6
The trees that stand in Whitaker Park in Reno have been planted in an isle as it once used to be a "normal" school.

Fact 7
The Dick Taylor Memorial Park was at one point of time an army base.

Fact 8
The Virginia Lake was constructed from 1936-1938 by the WPA and is a detention reservoir for irrigation and flood control. The interesting fact about this place is that at the time of excavation, gold was found here.

Fact 9
The city has been America's "Tree City" for 28 years.

Fact 10
There are over 159 tree species in the parks in the city of Reno.



More interesting reads about...
Click here for more u.s. city facts ❯
RELATED FACTS
---
MORE IN U.S. CITIES
---