Ten fun facts about Tampa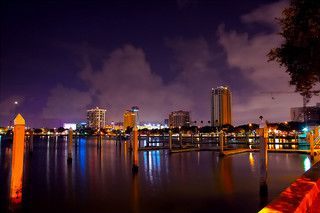 Fact 1
Tampa is located on the west central coast of Florida and is home to the largest open water estuary in the state.

Fact 2
There are more than 200 species of fish in the waters surrounding Tampa.

Fact 3
One single quart of water from the bay in Tampa contains one million phytoplankton.

Fact 4
The bay in Tampa is only 12 feet deep on average.
Fact 5
The Port of Tampa is the largest port in the state of Florida.
Fact 6
Bayshore Boulevard in Tampa is the largest sidewalk in the world.
Fact 7
According to the Forbes magazine, the city was ranked 5th best outdoor city in the year 2008. This is in sharp contrast when during the 1980's the city was considered to be the death metal capitol of the world.
Fact 8
Keith Richards wrote the famous Rolling Stone's song "Satisfaction" in 1965 in Tampa. The song went on to become a roaring hit and is still popular several years later.
Fact 9
The area is considered to be the Scientology Mecca of the world.
Fact 10
'Tampa' literally translates to 'sticks of fire' in the Calusan language. The Calusa were a tribe of Native American origin. They lived towards the south of what is today's Tampa Bay. The name came about because of the massive amount of lightning that strikes the area during the summer months.
More interesting reads about...
Click here for more u.s. city facts ❯
RELATED FACTS
---
MORE IN U.S. CITIES
---