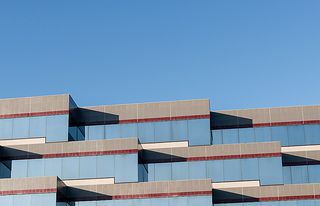 1. The Perfect Weekend Getaway
Santa Rosa is the largest city in California's North Coast, Wine Country and the North Bay, boasting a population of over 175,000 people. Located in Sonoma County, the city is known for its vibrant culture, diverse attractions, and world-renowned wineries. With its Mediterranean climate, Santa Rosa is the perfect destination for outdoor activities such as hiking, biking, and kayaking. The city is also home to a variety of museums, galleries, and theaters, making it a great place to explore and experience the arts. With its stunning natural beauty and abundance of activities, Santa Rosa is the ideal destination for a weekend getaway or a longer vacation.

Also → Santa Ana: A Vibrant City in the Far Southwest Corner of California

Advertisement

2. Hood Mountain: A Stunning View from Santa Rosa
Santa Rosa is a city in California that is known for its stunning views. To the east of the city lies Hood Mountain, a prominent visual feature that stands out against the horizon. This mountain is a popular destination for hikers and nature lovers, offering breathtaking views of the surrounding area. It is also a great spot for camping, picnicking, and other outdoor activities.
Also → Santa Clarita Attractions
3. A City with Stunning Views
Santa Rosa, located in Sonoma County, California, is a city with stunning views. To the southeast, Taylor Mountain and Sonoma Mountain are visible from many parts of the city, providing a picturesque backdrop to the area. These two mountains are part of the Mayacamas Mountains, which stretch from the Napa Valley to the Sonoma Valley. From the top of Taylor Mountain, visitors can enjoy a panoramic view of the city and the surrounding area. Sonoma Mountain, on the other hand, is home to a variety of wildlife, including deer, coyotes, and bobcats. Both mountains are popular destinations for hikers, offering a variety of trails for all levels of experience.
Also → NCIS filmed in Santa Clarita, California
4. Santa Rosa, California: A Mediterranean Climate Paradise
Santa Rosa, California is blessed with a Mediterranean climate, featuring cool, wet winters and warm, mostly dry summers. This climate is characterized by mild temperatures, with average winter lows of around 40°F and average summer highs of around 80°F. Rainfall is concentrated in the winter months, with an average of around 25 inches of precipitation annually. The summer months are generally dry, with an average of only 1.5 inches of rain. This climate makes Santa Rosa an ideal place to enjoy outdoor activities year-round.

Also → Anaheim: A City Named After a River

Advertisement

5. Santa Rosa, California: California's Cornucopia
Santa Rosa, California has long been known as "The City Designed For Living", a slogan that was adopted by the Santa Rosa Chamber of Commerce in the early 2000s. However, in 2007, the Chamber of Commerce decided to update the slogan to "California's Cornucopia" to better reflect the city's abundance of natural beauty, cultural attractions, and economic opportunities. Santa Rosa is a vibrant city with a rich history, and its new slogan is a fitting tribute to its many offerings.
Also → Santa Fe, New Mexico: Highest Capital City in the United States
6. The Gaye LeBaron Collection: Santa Rosa's History in Documents
The Gaye LeBaron Collection, held in the Sonoma State University Library in Rohnert Park, is a treasure trove of information about Santa Rosa. It contains 700 file folders of research notes and primary source materials, with an estimated 10,000 documents in total. These documents provide an invaluable insight into the history of Santa Rosa, and are an invaluable resource for anyone interested in learning more about the city.
Also → Rosa Parks: A History of Courage
7. Santa Rosa, California's Sister Cities
Santa Rosa, California is a vibrant city with strong international ties. It is the sister city of Cherkasy, Ukraine; Jeju City, South Korea; and Los Mochis, Mexico. These cities have formed a unique bond, allowing for cultural exchange and collaboration between the four cities. Through this relationship, Santa Rosa has been able to gain insight into the cultures of its sister cities, while also providing its own unique perspective. This relationship has allowed for a greater understanding of the world and has enriched the lives of those living in Santa Rosa.

Also → Santa's Workshop in the Far North of Finland

Advertisement

8. The Santa Rosa Symphony Orchestra at the Green Music Center
The Santa Rosa Symphony Orchestra, a venerable institution with 85 years of history, performs at the Green Music Center in Rohnert Park, a state-of-the-art venue with traditional "shoebox" acoustics. This acoustical design, which has been used in concert halls for centuries, ensures that the audience experiences the highest quality of sound. The Green Music Center is the perfect setting for the Santa Rosa Symphony Orchestra to showcase its rich history and musical excellence.
Also → Mexico City is the largest city in North America
9. Santa Rosa, California: Home to Hollywood and the Culinary Scene
Santa Rosa, California is home to some of the most famous names in the entertainment and culinary industries. Notable residents include film and television actress Rebecca De Mornay, who has starred in films such as Risky Business and The Hand That Rocks the Cradle, and celebrity chef Guy Fieri, who has hosted several popular cooking shows on the Food Network. Both of these celebrities have made Santa Rosa their home, adding to the city's vibrant culture.
10. Santa Rosa, California: A Film Location Favorite
Santa Rosa, California has been a popular filming location for many major films over the years, including The Happy Land (1943), Alfred Hitchcock's classic Shadow of a Doubt (1943), the comedy classic It's a Mad, Mad, Mad, Mad World (1963), the biographical drama Wired (1989), the family comedy Cheaper by the Dozen (2003), and the horror film Paranormal Activity 3 (2011).
More facts on
Advertisement