Ten fun facts about Santa Rosa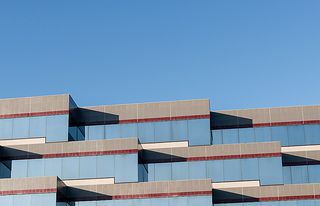 Fact 1
Santa Rosa is the largest city in California's North Coast, Wine Country and the North Bay.

Fact 2
The prominent visual feature is Hood Mountain seen to the east.

Fact 3
To the southeast, Taylor Mountain and Sonoma Mountain are readily visible from much of the city.

Fact 4
Santa Rosa has a Mediterranean climate with cool, wet winters and warm, mostly dry summers.
Fact 5
For many years the City's slogan was "The City Designed For Living". In 2007 the Santa Rosa Chamber of Commerce adopted a new slogan, "California's Cornucopia".
Fact 6
The Sonoma State University Library, in Rohnert Park, holds the Gaye LeBaron Collection: 700 file folders of her research notes and primary source materials, containing some 10,000 documents.
Fact 7
It's sister cities are Cherkasy, Ukraine; Jeju City, South Korea; and Los Mochis, Mexico.
Fact 8
The 85-year-old Santa Rosa Symphony Orchestra performs at Green Music Center in Rohnert Park, a new venue with traditional "shoebox" acoustics.
Fact 9
Film and television actress Rebecca De Mornay and celebrity chef Guy Fieri are some of Santa Rosa's notable residents.
Fact 10
Santa Rosa has served as a location for many major films, including: The Happy Land (1943); Shadow of a Doubt (1943); It's a Mad, Mad, Mad, Mad World (1963) Wired (1989); Cheaper by the Dozen (2003); and Paranormal Activity 3 (2011).
More interesting reads about...
Click here for more u.s. city facts ❯
RELATED FACTS
---
MORE IN U.S. CITIES
---