Ten fun facts about Stockton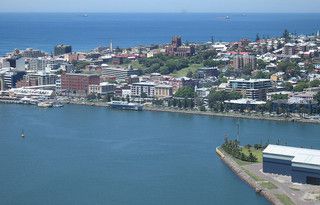 Fact 1
Stockton is located in the central valley region of California and is the 17th largest city in the state. Before it was incorporated in 1850 the city changed names several times.

Fact 2
The city was named Stockton after Robert F Stockton who was instrumental in the capture of California during the Mexican American War.

Fact 3
Stockton became the first city in the state to have a name that was from Spanish origin.

Fact 4
The oldest university in the state, University of the Pacific, is located in Stockton.
Fact 5
The city is home to the largest inland seaport. The California Delta, which is made of up thousands of miles of rivers and waterways lies in and around the city of Stockton.
Fact 6
The historic Bob Hope Theater is located in Stockton. Before it changed its name, it was known as Fox Theater.
Fact 7
In 2012 the city filed for bankruptcy. This makes it the largest city in the US to file for Chapter 9 protection.
Fact 8
Stockton has been named as the best tree city in the US with over 100,000 trees.
Fact 9
The city hosts nearly 30 festivals each year. One of the festivals is the Asparagus Festival.
Fact 10
Stockton was named as the birthplace of the fantastic four by Stan Lee, the writer of the Marvel Comics series.
More interesting reads about...
Click here for more u.s. city facts ❯
RELATED FACTS
---
MORE IN U.S. CITIES
---