Ten fun facts about Ontario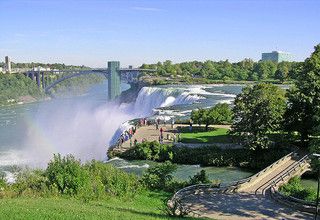 Fact 1
The city is home to the LA/Ontario International Airport which is the 15th busiest airport in the United States by cargo carried.

Fact 2
It is also the home of Ontario Mills.

Fact 3
It is the former home of the Ontario Motor Speedway.

Fact 4
It takes its name from the Ontario Model Colony development.
Fact 5
The settlement was established in 1882 by the Canadian engineer George Chaffey and his brothers William Chaffey and Charles Chaffey.
Fact 6
The Chaffeys named the settlement after their home province of Ontario, Canada.
Fact 7
Ontario has five sister cities around the world. They are: Brockville, Ontario, Canada; Guamuchil, Sinaloa, Mexico; Mocorito, Sinaloa, Mexico; Los Mochis, Sinaloa, Mexico; and Winterthur, Switzerland.
Fact 8
Notable residents include politician Jim Brulte, former soccer player Cle Kooiman, and author Joseph Wambaugh.
Fact 9
The climate of Ontario is semi-arid, with very hot summers and warm winters.
Fact 10
The Ontario Mills mall was home to the last Kenny Rogers Roasters operating within the United States. It closed on Dec. 31, 2011.
More interesting reads about...
Click here for more u.s. city facts ❯
RELATED FACTS
---
MORE IN U.S. CITIES
---