Ten fun facts about Bryan Adams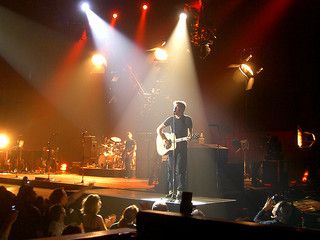 Fact 1:
He had sold nearly 70 million albums around the world.

Fact 2:
He quit school at the age of 16.

Fact 3:
After he dropped out of school, he used the money his parents saved for his education to buy a grand piano.

Fact 4:
In 1967, he was the lead singer of a band called "Sweeney Todd"

Fact 5:
Adams was born on November 5, 1959 in Kingston, Ontario, Canada.

Fact 6:
He wanted to call his second album "Bryan Adams Hasn't Heard of You Either," but was convinced not to do this.

Fact 7:
In 2006 Adams was inducted into the Canadian Music Hall of Fame.

Fact 8:
Bryan Adams have received 15 Grammy Award nominations.

Fact 9:
Bryan Adams did many charitable concerts during his career and received the Allan Waters Humanitarian Award.

Fact 10:
His father was a Canadian diplomat. Adams lived in many countries in Europe and Asia when he was young.


More interesting reads about...
Click here for more people facts ❯
RELATED FACTS
---
MORE IN PEOPLE/CELEBRITIES
---