Ten fun facts about Norfolk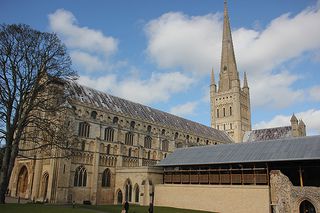 Fact 1
Norfolk is well known for its strong military history where the largest naval base in the US is located and NATO is headquartered.

Fact 2
The city is one of the largest incorporated cities in the nation today.

Fact 3
There are many historic sites for those looking to travel to the city including the West Point Monument at Elmwood Cemetery, the Chrysler Museum of Art, and the Norfolk Botanical Garden.

Fact 4
The area is known for the many different antique stores that offer unique finds thanks to the rich history and age of the city.

Fact 5
There are many famous landmarks in Norfolk including the Attucks Theatre and the Wells Theatre.

Fact 6
Many famous people come from the Norfolk area including famous comedian Bob Saget who is best known for his role on Full House.

Fact 7
The schools in the city were among the first to become desegregated as they did so in 1959.

Fact 8
One of the things that sets Norfolk apart from other cities is the beauty of the area and the fact that they are known as a tree city.

Fact 9
Many ocean bound cruise lines and the military fleet the USS Wisconsin call the city of Norfolk home and dock in their harbor when not out to sea.

Fact 10
Inside the Norfolk International Terminal there is the largest inter-model center in the United States.



More interesting reads about...
Click here for more u.s. city facts ❯
RELATED FACTS
---
MORE IN U.S. CITIES
---