Ten fun facts about Augusta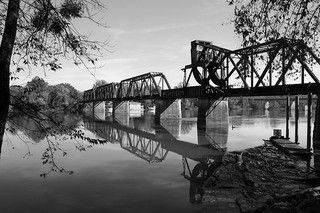 Fact 1
Augusta, Georgia was established as a township in 1736 by General James Edward Oglethorpe. The city was declared capital of Georgia two different times.

Fact 2
The city was named after then princess of Wales, Princess Augusta.

Fact 3
In 1916 a great fire burned through twenty five blocks of the city. This fire in fact devastated the city and the residents.

Fact 4
Two of the men who signed the Declaration of Independence were born in Augusta, Georgia.
Fact 5
The city is nicknamed the Garden City. This name came to be because of the number of private gardens in the city.
Fact 6
The oldest southern newspaper in print is the Augusta Chronicle.
Fact 7
During the late 1800s Augusta, Georgia was the second largest provider of inland cotton. Memphis Tennessee holds the honor of being the largest cotton provider.
Fact 8
Augusta has had the honor of being the birthplace, the burial place, or the hometown of at least ten Confederate generals. There is even a rumor that George Washington buried his dog in Augusta, Georgia.
Fact 9
The Springfield Baptist Church in Augusta has the honor of being the oldest independently formed African-American church. The congregation is still meeting in the original site of the church. The third oldest Episcopal Church is also located in Augusta.
Fact 10
James Brown was born in Augusta, Georgia. He is often called the "godfather" of soul. Jessye Norman of the Metropolitan opera was also born in Augusta.
More interesting reads about...
Click here for more u.s. city facts ❯
RELATED FACTS
---
MORE IN U.S. CITIES
---