Ten fun facts about Philadelphia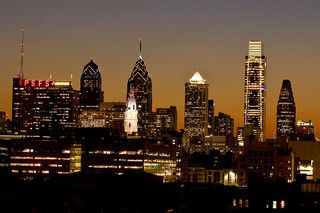 Fact 1
Philadelphia has two well-known nicknames. It's the "City of Brotherly Love," and the "Cradle of Liberty."

Fact 2
Philadelphia is home to Independence Hall, where the Declaration of Independence and the United States Constitution were both signed and adopted.

Fact 3
Philadelphia served as the meeting place for the United States Congress for several years, and was where George Washington served as president from 1790 to 1797.

Fact 4
Philadelphia is the birthplace of the Philly Cheesesteak sandwich. Brothers Pat and Harry Olivieri first served the sandwich in the 1930s from a little hot dog stand. The sandwich was so popular, Pat was able to open his own restaurant.
Fact 5
Philadelphia is the birthplace of America's first-ever daily newspaper. "The Philadelphia Packet and Daily Advertiser" ran for six years, from 1784 to 1790.
Fact 6
Philadelphia was where the first American Flag was designed, sewn by Betsy Ross out of her humble upholstery shop.
Fact 7
Philadelphia is where ENIAC, the first fully electronic computer in the world, was designed and built. It was more than a thousand times faster than any other computing device that had come before.
Fact 8
Philadelphia is considered to be one of the most haunted cities in the United States of America, and has one of the highest densities of haunted houses.
Fact 9
Philadelphia is the home to the Liberty Bell, an icon of American history. A common myth is that "Pennsylvania" is misspelled on the bell, but in fact, the state's name hadn't a common spelling at the time the bell was forged--"Pensylvania" was considered an acceptable alternative.
Fact 10
Philadelphia is the home of the Philadelphia Stock Exchange, the oldest such exchange in the United States of America. It was founded in 1790.
More interesting reads about...
Click here for more u.s. city facts ❯
RELATED FACTS
---
MORE IN U.S. CITIES
---