Ten fun facts about Cincinnati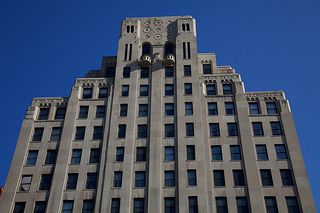 Fact 1
Residents of Cincinnati are called Cincinnatians.

Fact 2
In the early 19th century, Cincinnati was an American boomtown in the heart of the country to rival the larger coastal cities in size and wealth.

Fact 3
It is the first major American city founded after the American Revolution.

Fact 4
Over-the-Rhine, a neighborhood just to the north of Downtown Cincinnati, boasts among the world's largest collections of Italianate architecture.

Fact 5
Cincinnati was commonly referred to as "Paris of America".

Fact 6
In his poem "Catawba Wine", Henry Wadsworth Longfellow wrote that the city was "the Queen of the West".

Fact 7
It is the first major inland city in the country.

Fact 8
Cincinnati is sometimes thought of as the first purely American city.

Fact 9
Cincinnati is known for its large collection of historic architecture.

Fact 10
Cincinnati has been called the "Chili Capital of America" and "the World" because it has more chili restaurants per capita than any other city in the nation or world.



More interesting reads about...
Click here for more u.s. city facts ❯
RELATED FACTS
---
MORE IN U.S. CITIES
---