Ten fun facts about Georgia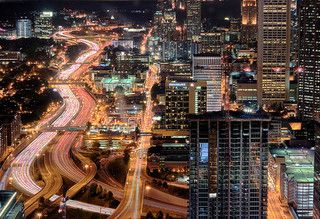 Fact 1:
The deepest known cave in the world is the Voronya Cave in Georgia.

Fact 2:
The country reached its peak politically and culturally in the 12th and 13th century AD as " The Kingdom of Georgia".

Fact 3:
Georgia is considered a transcontinental country.

Fact 4:
The capital of Georgia is T'bilisi.
Fact 5:
One of the famous historic traditions in Georgia is; wine making.
Fact 6:
Georgia has a Jewish community that is considered one of the oldest in the world.
Fact 7:
Georgia gained independence from the Soviet Union in 1991.
Fact 8:
The country is divided into 2 halves; west and east by a chain of mountains called The Likhi Range of mountains.
Fact 9:
Georgian is the most spoken language, follows is Russian.
Fact 10:
Georgia is partially located in Eastern Europe and partially in Southwest Asia.
More interesting reads about...
Click here for more country facts ❯
RELATED FACTS
---
MORE IN COUNTRIES
---