Ten fun facts about Knoxville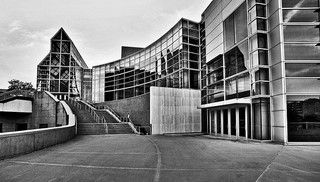 Fact 1
During the Civil war Knoxville was divided over the secession issue and therefore was once occupied by the confederates and once by the union.

Fact 2
Knoxville was at one time capitol of Tennessee and it was once capital of the Territory South of the River Ohio.

Fact 3
In 1974 Walter Cronkite named Knoxville the streaking capital of the world. This was in part due to 5000 naked college kids running through the street.

Fact 4
Knoxville has also been called the underwear capital of the world. Odd since they are the streaking capital.
Fact 5
Knoxville has a law on the books making it illegal to lasso a fish.
Fact 6
Knoxville has frequently been called the Marble City because of the number of quarries in the area that produce Tennessee Marble. The problem is that Tennessee Marble is limestone and not marble at all.
Fact 7
Knoxville once held the notorious Kid Curry of the Wild Bunch in their jail for shooting two deputies.
Fact 8
On Labor Day each year Knoxville holds the largest fireworks display in the nation. The display takes 22 minutes to see and uses more than 22,000 firework shells in creation.
Fact 9
The Knoxville zoo houses a salamander called a Hellbender.
Fact 10
A Knoxville native named George Roby Dempster invented the first steam shovel. He also invented the dumpsters that are picked up on garbage trucks.
More interesting reads about...
Click here for more u.s. city facts ❯
RELATED FACTS
---
MORE IN U.S. CITIES
---