Ten fun facts about Baton Rouge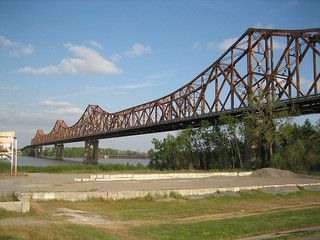 Fact 1
Baton Rouge means "red stick" in French. The city got its name from the blood-drenched poles that were used to hang bear heads and fish in various rituals that were carried out by the natives. French explorers had found these poles.

Fact 2
It is the farthest port upstream of the Mississippi River that is capable of handling Panamax ships.

Fact 3
Baton Rouge is a port city today due to the bridge that has been built across the Mississippi river. This had been constructed under the direction of Governor Huey Long and was so low that there was no way that the big tankers could make their way up-river.

Fact 4
This city port is the America's ninth-largest one in terms of shipped tonnage.

Fact 5
The Neo-Gothic-style Capitol building in the city has crenellations, turrets and stained glass much like a medieval cathedral and was designed by James Daikin the architect.

Fact 6
The State Capitol Building is also the tallest one in the United States.

Fact 7
The Tiger Stadium is also called the Death Valley is one of the most intimidating places to play in. It is the Country's 6th largest on-campus stadium.

Fact 8
The Myrtles plantation is known to be haunted and has been aired on National television. It now serves as an inn and a restaurant and visitors especially come to spend the night here.

Fact 9
The famous "Boudin Pizza" is served at "The Pastime" which is the half a century-old pizza parlor in the city.

Fact 10
he LSU Rural Life Museum in Baton Rouge was once the home of nine different Louisiana Governors. This house museum has now been restored and holds memorabilia such as Jimmy Davis' guitar and Huey Long's pajamas.



More interesting reads about...
Click here for more u.s. city facts ❯
RELATED FACTS
---
MORE IN U.S. CITIES
---