Ten fun facts about Tacoma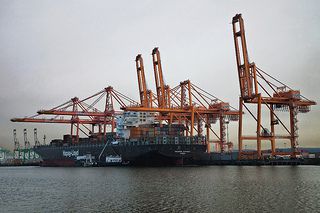 Fact 1
Is named from the Indian name for Mt. Rainier and the name Tacoma means Mother of the Waters. Tacoma adopted "city of destiny' as its official slogan in 1873.

Fact 2
The port of Tacoma covers more than 2,400 acres. It is the 6th largest port in North America. Two railroads and 15 steamship lines are serviced from this port.

Fact 3
The related port activities in Tacoma generate an estimated seventy seven million dollars in revenue for the state of Washington.

Fact 4
The port of Tacoma is responsible for more than 101,000 jobs in the state of Washington.

Fact 5
The county of Tacoma-Pierce has been named as one of the most livable areas in America.

Fact 6
Several movies have used Tacoma as there setting. Rose red was filmed here, and the High School was filmed in the movie "Ten Things I Hate about You".

Fact 7
The Stadium High School in Tacoma was originally designed to be a luxury hotel. In 1893 the depression stopped the construction of the Northern Pacific Railroad hotel. Then a fire swept through the building leaving nothing more than an empty masonry shell. The shell was used to construct the high school in 1906 and still serves as the high school today.

Fact 8
The city is the birthplace of Bing Crosby, famous American actor and singer who has more than half a billion records in circulation and is hailed as one of the best selling artists.

Fact 9
The city is home to the Museum of Glass, which displays different types of glass art from the region as well as from all over the world. The museum was established in the year 2002.

Fact 10
A popular hangout in Tacoma with the locals and tourists alike is a coffee shop that is shaped like a teapot.



More interesting reads about...
Click here for more u.s. city facts ❯
RELATED FACTS
---
MORE IN U.S. CITIES
---