Ten fun facts about Kampala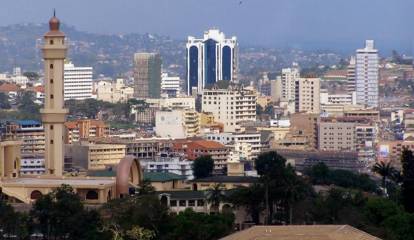 Fact 1
In 2011, the estimated population of Kampala was approximately 1,659,600 residents.

Fact 2
Many of the crimes committed in Kampala are pickpocketing, 'snatch and grab' thefts and vehicle vandalism.

Fact 3
Kampala, the city of hills, is said to have been built on seven hills.

Fact 4
Hundreds of years ago, Kampala was also capital of the Bugandan Kingdom, a subnational kingdom within Uganda.

Fact 5
Makerere University Kampala can be found in the city. It is Uganda's largest and second-oldest higher institution of learning, established in 1922.

Fact 6
In Kampala is one of the only seven Baha'i houses of worship in the world. It is known as the Mother Temple of Africa.

Fact 7
There are two annual wet seasons in Kampala: a long rainy season from August to December and a short rainy season from February to June.

Fact 8
Second industrially to Jinja, Kampala exports items such as coffee, cotton, tea, sugar and tobacco.

Fact 9
Though inter-tribal marriages in Kampala are beginning to appear more often, it is still uncommon for Uganda.

Fact 10
The king of Buganda initially chose the area for Kampala that would be a hunting reserve, but after the British arrived, they call it the 'Hills of Impala'.



More interesting reads about...
Click here for more capital facts ❯
RELATED FACTS
---
MORE IN CAPITALS
---