Ten fun facts about Sheeps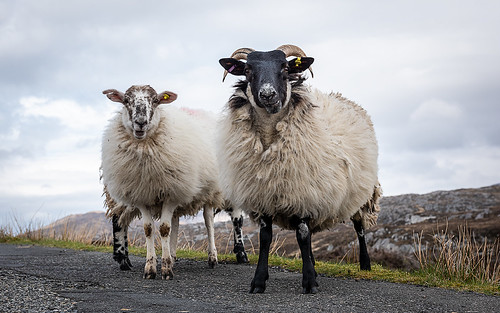 Fact 1
Males weigh 45 to 160 kg while female ewes weigh 45 to 100 kg.

Fact 2
They have 32 teeth and live in pastures. They do not have teeth in their upper front jaw. They have 24 molars and 8 incisors. Their lifespan is about 12 to 15 years.

Fact 3
Sheep eat hay, tree leaves, grass and ferns as they are herbivorous. Their digestive system features four chambers which help break down their intake.

Fact 4
They do not seek shelter from rain but seek shade. Breeding sheep are called Tupping.
Fact 5
Sheep have fleece and are quite skittish. They make different vocalizations to communicate different emotions.
Fact 6
The collective name for a group is a flock or herd or mob.
Fact 7
Sheep have a field of vision around 300 degrees. They do not have to turn their head to see behind.
Fact 8
Sheep have good memories and display emotions which can be studied by observing the position of their ears. Sheep are known to self-medicate when they are ill by eating specific plants that can cure them.
Fact 9
The act of breeding is called "tubing and the act of giving birth is called "lambing" The doe can have 1 to 3 lambs per litter.
Fact 10
The gestation period is 145 to 155 days and they breed once or twice a year.
More interesting reads about...
Click here for more animal facts ❯
RELATED FACTS
---
MORE IN ANIMALS
---