Ten fun facts about Animals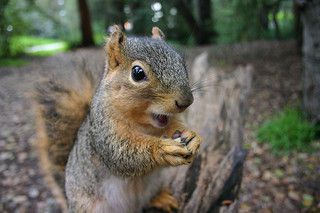 Fact 1:
There are presently over a million animal species upon planet earth.

Fact 2:
A dog was the first animal to up in space.

Fact 3:
A snail can sleep for 3 years.

Fact 4:
A crocodile's tongue is attached to the roof of its mouth and cannot move it.

Fact 5:
Sharks are immune to all known diseases.

Fact 6:
A giraffe can clean its own ears with its 50cm long tongue.

Fact 7:
The South American giant anteater eats more than 30,000 ants a day.

Fact 8:
The heart of a blue whale is the size of a small car.

Fact 9:
Animals are just as humans either right-handed or left-handed. Polar bears are left-handed.

Fact 10:
A dog's sense of smell is 1,000 times stronger than humans.


More interesting reads about...
Click here for more animal facts ❯
RELATED FACTS
---
MORE IN ANIMALS
---