Ten fun facts about Vultures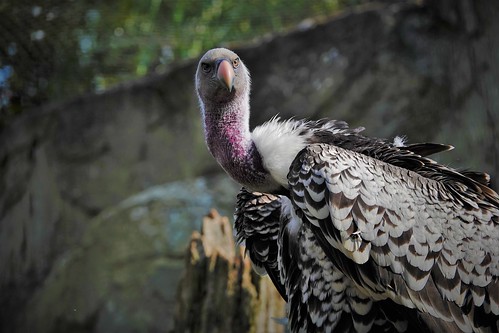 Fact 1
There are about 20 species of vultures.

Fact 2
They can eat and digest meat that is in any stage of decay. They endure diseases that would kill any other creature. Their bald head discourages bacteria sticking to it. They can eat up to 20% of their body weight in one sitting.

Fact 3
Vultures urinate to feel cool and disinfect their legs to kill germs. They have a good sense of smell and go after wounded and dying animals.

Fact 4
They use their vomit as a defensive projectile against adversaries.
Fact 5
Vultures weigh up to 12 kg. Their wingspan is up to 10 feet.
Fact 6
They live in deserts, grasslands and savannas. They are social and seen feeding together on the same carcass
Fact 7
Their lifespan is 15 to 20 years.
Fact 8
Vultures in flight can spot a 3 foot carcass of an animal from 4 miles away. They circle in order to gain height as well as to search for food. They grab a free lift gliding over thermal updrafts.
Fact 9
Most vultures mate for life. Their babies are called chicks. They build nests made of sticks and leaves in trees and cliffs.
Fact 10
The collective name for a group is a venue, committee or wake. A flight of vultures circling together is called a kettle.
More interesting reads about...
Click here for more animal facts ❯
RELATED FACTS
---
MORE IN ANIMALS
---