Ten fun facts about Eagles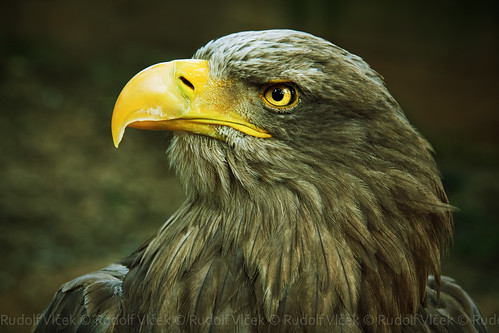 Fact 1
The most well known eagles are the Bald eagle and the Golden eagle which are found in Northern America. The Bald eagle is not actually bald.

Fact 2
They have very unusual eyes which are large in proportion to their heads. Their large pupils enable them to spot prey while soaring high above.

Fact 3
They have muscular legs and powerful talons with which to seize prey.

Fact 4
They build their nests on high cliffs or in tall trees. They repair these nests every year and over a period they make very large nests.
Fact 5
The female is larger than the male and lay up to 4 eggs one day apart. The eggs hatch also one day apart. The first hatchling normally attacks the later born and may even kill them. The parents do not interfere.
Fact 6
Eagles hunt and scavenge and bring food to the nest. They feed the chick when the female is off the nest on other jobs.
Fact 7
The fledglings leave their nest within 9 or 10 weeks. They are forced to practice to fly by the adults.
Fact 8
Eagles will defend their territories or attract a mate by putting on spectacular aerial displays.
Fact 9
They attempt death-defying swoops and locking talons with another bird and free-falling in a spiral.
Fact 10
Eagles do not move from their territories if there is water and food nearby.
More interesting reads about...
Click here for more animal facts ❯
RELATED FACTS
---
MORE IN ANIMALS
---