Ten fun facts about Salt Lake City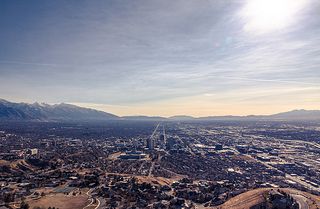 Fact 1
Brigham Young founded this city in 1847. Long before the people of the Mormon faith decided to settle in this area it was home to the Shoshone Indians, the Ute Indians, and the Paiute Indians.

Fact 2
The state symbol is the Beehive. It was chosen as it stands as a symbol for hard work and thriftiness.

Fact 3
Several of the Mormon followers, including George Washington Bradley are responsible for creating a suitable place to grow crops in the valley here through irrigation techniques.

Fact 4
It took forty years to complete the Mormon Temple that is located in Salt Lake City.
Fact 5
The headquarters of the Church of Jesus Christ of Latter-day Saints is located in Salt Lake City. The membership to the church is less than half the population of the actual city.
Fact 6
The members of the Mormon faith that had settled here had attempted to organize a new state called Deseret. They petitioned the government in 1849 to create this state and were denied.
Fact 7
In 2002 Salt Lake City was host to the winter Olympic Games.
Fact 8
Salt Lake City attracts many tourists because of the exceptional skiing conditions in this area.
Fact 9
It is considered to be the industrial banking center in America.
Fact 10
More than eighty businesses in Salt Lake City participate in the Bicycle Benefits Program that provides discounts to customers that arrive at their shops on bicycles.
More interesting reads about...
Click here for more u.s. city facts ❯
RELATED FACTS
---
MORE IN U.S. CITIES
---