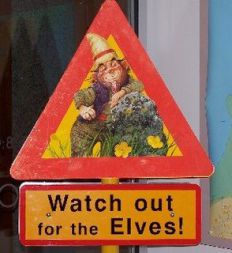 On Iceland it is illegal to infringe on the property of magical creatures
read more
Ten fun facts about Florida
Fact 1:
Florida averages 10 deaths and 30 injuries a year from lightning.

Fact 2:
Orlando attracts more visitors than any other amusement park destination in the United States.

Fact 3:
The largest collection of Frank Lloyd Wright buildings in the world is in Lakeland.

Fact 4:
Florida means "Feast of Flowers" in Spanish.

Fact 5:
Haines City is known as 'The Heart of Florida'.

Fact 6:
Crystal River is the only place in North America where it is legal to have a supervised swim with gentle manatees.

Fact 7:
The world's deepest freshwater spring is Wakulla Springs near Tallahassee.

Fact 8:
Saint Augustine city of Florida is the oldest European settlement in North America.

Fact 9:
Annual Mug Race of Florida is the longest river sailboat race in the world.

Fact 10:
There are more than 30,000 lakes and over 1000 golf courses located in Florida.


comments powered by

Disqus
---
Short about Florida
Is a state located in the southeastern region of the United States.
Fast facts
Number of households
7,147,013
Population
19,320,749
Per capita income
$26,451
Life expectancy in number of years
79.4
Statehood
March 3, 1845
Capital
Tallahassee
Largest city
Jacksonville
Number of billionaires
37
State beverage
Orange juice
State color
Orange, Red, and White
State bird
Northern mockingbird
State mammal
Florida panther
State fish
Florida largemouth bass
State tree
Sabal Palm
State flower
Orange blossom
Sources
Forbes Magazine - List of billionaires by US state
US Census Bureau - State and County QuickFacts
USNA - State Tree and Flower Chart
Daily fun facts on Facebook
Related facts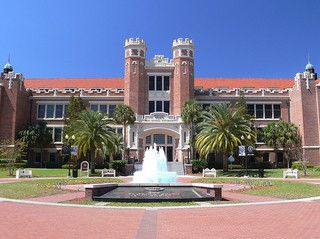 Tallahassee


Mississippi


Oklahoma
Related facts
Stay updated
Subscribe to our e-news. Be the first to get updated with 10 facts about...
---