Ten fun facts about Bats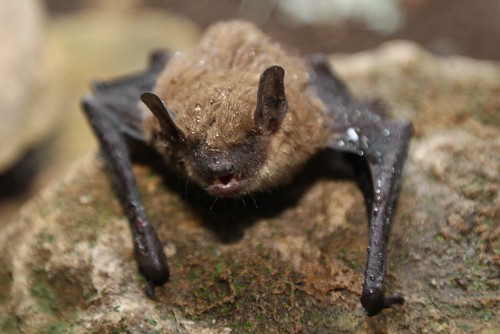 Fact 1
There are more than 1,100 species of bats in the world. The average life span of bats is from 10 to 30 years.

Fact 2
Bats have amazing metabolisms. They are able to digest mangoes, bananas and berries in about 20 minutes.

Fact 3
Bats cannot see well at night and use echolocation to move around in the dark. They send out beeps and high-pitched sounds and listen to the echo variations that bounce back. This helps them navigate and hunt food.

Fact 4
Bats have one pup in a year. The gestation period is 50 to 60 days..
Fact 5
They spend hours licking and scratching their ears to keep them clean
Fact 6
Bats fly at speeds reaching 60 mps.
Fact 7
Bats can stay encased in ice and survive freezing temperatures.
Fact 8
Bat guano is one of the riches fertilizers. Bats that feed on nectar are important pollinators of plants such as saguaro cactus and agave.
Fact 9
The world's smallest bat which is the size of a thumbnail is the 'bumble bee' of Thailand. The largest is the flying fox that is found in the islands of the South Pacific. Their wingspan is up to six feet.
Fact 10
Bats eat insects, pests, beetles, bark and snout beetles. They also eat corn borers, leaf hoppers and cut worms, fish, small mammals. Vampire bats of South America thrive on blood.
More interesting reads about...
Click here for more animal facts ❯
RELATED FACTS
---
MORE IN ANIMALS
---