Ten fun facts about Foxes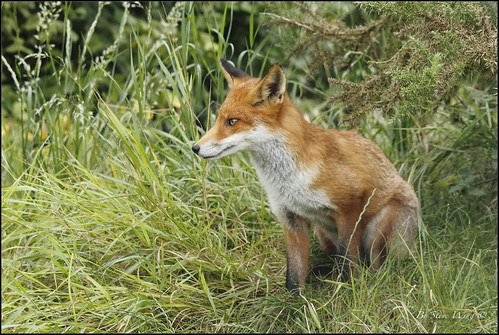 Fact 1
Foxes are carnivorous and belong to the dog family. There are about 12 different species including the white Arctic fox, red fox, sand fox, and fennec fox which is tiny with big ears.

Fact 2
The red fox is the most common of the foxes and is found around the world. They are also called 'vulpes'

Fact 3
They are solitary by nature and seldom seen in packs.

Fact 4
A female fox is called a vixen. A male fox is called a 'tod' or dog fox. A group of foxes is called a "leash" or "skulk".

Fact 5
Foxes can retract their claws like cats and even have vertical pupils like cats.

Fact 6
They have sharp muzzles and bushy tails.

Fact 7
Foxes hunt for prey at night. In the wild, they prey on small mammals like mice, birds and even insects. They are also scavengers and feed on household waste.

Fact 8
The foxes in the wild are outnumbered by foxes in urban areas due to the abundance of food in urban areas.

Fact 9
They communicate with various sounds and pitches and their high pitched sounds are very noticeable during the mating period.

Fact 10
The mating period is from December to January. The pups are born blind, deaf and cannot walk. The mother looks after them very carefully whist the father provides the food.



More interesting reads about...
Click here for more animal facts ❯
RELATED FACTS
---
MORE IN ANIMALS
---