Ten fun facts about Lincoln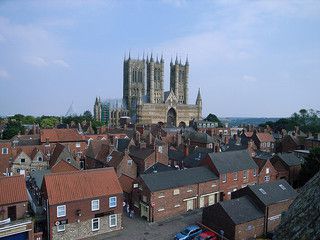 Fact 1
Lincoln was founded in 1856 as the village of Lancaster.

Fact 2
Lincoln is also home to Maroon 5 guitarist James Valentine.

Fact 3
In 2012, the city was listed among the 10 best places to retire in the United States by U.S. News & World Report.

Fact 4
Lincoln topped the CDC list of healthiest U.S. cities in 2008, and in 2013, was #1 on the Gallup-Healthways list of "Happiest & Healthiest" cities.
Fact 5
Lincoln has an extensive park system, with over 125 individual parks.
Fact 6
Lincoln is the hometown of Zager and Evans, known for their international No. 1 hit record, "In the Year 2525".
Fact 7
It is also the home town of several notable musical groups, such as Remedy Drive, VOTA, the Bathtub Dogs, For Against, Lullaby for the Working Class, Matthew Sweet, Dirtfedd, and The Show is the Rainbow.
Fact 8
Lincoln possesses a highly variable four-season humid continental climate.
Fact 9
Lincoln's economy is fairly typical of a mid-sized American city; most economic activity is derived from service industries.
Fact 10
Lincoln is best known for the university's football team, the Nebraska Cornhuskers.
More interesting reads about...
Click here for more u.s. city facts ❯
RELATED FACTS
---
MORE IN U.S. CITIES
---