Ten fun facts about Israel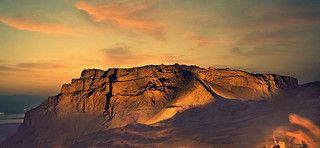 Fact 1:
Israel has more museums per capita than any other country in the world.

Fact 2:
The Dead Sea in Israel is the lowest point on earth, at 1,315 feet below sea level at its lowest point.

Fact 3:
Israel is the only liberal democracy in the middle east.

Fact 4:
Israel has the largest fleet of aircraft outside of the U.S.

Fact 5
Israel has the world's second highest per capita of new books.

Fact 6:
Israel has two official languages: Hebrew and Arabic.

Fact 7:
Israel has the highest ratio of university degrees to the population in the world.

Fact 8:
Most of the Windows NT operating system was developed by Microsoft-Israel.

Fact 9
Israel has the third highest rate of entrepreneurship.

Fact 10
Outside the United States and Canada, Israel has the largest number of NASDAQ listed companies.


More interesting reads about...
Click here for more country facts ❯
RELATED FACTS
---
MORE IN COUNTRIES
---