Ten fun facts about Lancaster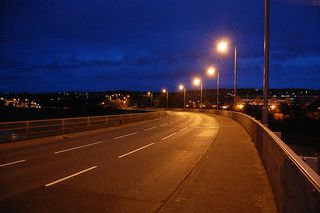 Fact 1
It serves as the seat of Pennsylvania's Lancaster County and one of the older inland towns in the United States.

Fact 2
It ranks eighth in population among Pennsylvania's cities.

Fact 3
Lancaster is known for its innovative adoption of advanced technology.

Fact 4
Lancaster was home to James Buchanan, the nation's 15th president, and to congressman and abolitionist Thaddeus Stevens.
Fact 5
Lancaster was originally called Hickory Town.
Fact 6
After the American Revolution, the city of Lancaster became an iron-foundry center.
Fact 7
Lancaster was one of the winning communities for the All-America City award in 2000.
Fact 8
Its symbol, the red rose, is from the House of Lancaster.
Fact 9
Wheatland, the estate of James Buchanan, the fifteenth President of the United States, is one of Lancaster's most popular attractions.
Fact 10
The Fulton Opera House in the city was named for Lancaster native Robert Fulton, a renaissance man who created the first fully functional steamboat.
More interesting reads about...
Click here for more u.s. city facts ❯
RELATED FACTS
---
MORE IN U.S. CITIES
---