Ten fun facts about Monaco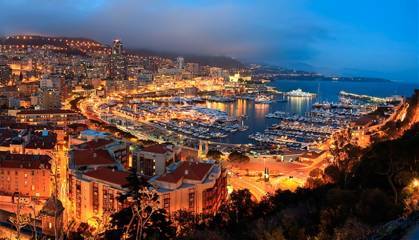 Fact 1
The highest point in Monaco, standing at 528 feet above sea level, is named the Chemin des Revoires.

Fact 2
Monaco is considered the smallest country with a coastline and is also the smallest member of the United Nations.

Fact 3
The city is also ranked number 2, as of 2013, for highest population density.

Fact 4
The world governing body of athletics, the International Association of Athletics Federations, has been located in Monaco since 1993.

Fact 5
While the official religion of Monaco is Roman Catholicism, 83% of the country is Christian.

Fact 6
Until 2002, the official currency of Monaco was the franc. After 2002, it became the euro.

Fact 7
Although Monaco is not tax haven, the city levies no income taxes on individuals.

Fact 8
According to the CIA World Factbook, Monaco stood at number 190 for the world's lowest poverty rate, as of 2014.

Fact 9
The temperatures in the city average between 48-58 degrees and it sees over 300 days of sunshine a year.

Fact 10
One of the only natural resources in the city is fishing because of it being almost entirely an urban area.



More interesting reads about...
Click here for more capital facts ❯
RELATED FACTS
---
MORE IN CAPITALS
---