Ten fun facts about Albania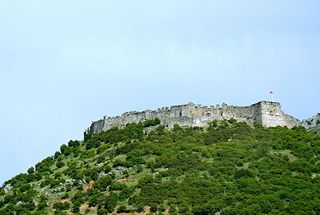 Fact 1:
Albanian people called their nation Arber during the middle ages.

Fact 2:
The most popular sport in Albania is soccer.

Fact 3:
The official currency in Albania is the Albanian Lek.

Fact 4:
Islam is the most common religion in Albania with more than two thirds of the population practicing it.
Fact 5:
Nodding the head in Albania is a disagreement while shaking the head means "yes".
Fact 6:
The national airport of Albania is named after Mother Teresa. The full name of the the airport is Tirana International Nene Tereza.
Fact 7:
Shqiperia is Albania in Albanian language. The official name for Albania is "Republika e Shqiperise" meaning the Republic of Albania.
Fact 8:
Albania gained its independence in 1912 but was not recognized by a lot of countries till 1913.
Fact 9:
The literacy rate is 93% for men and 80% for women.
Fact 10:
The population in Albania is estimated to be 3.5 million only.
More interesting reads about...
Click here for more country facts ❯
RELATED FACTS
---
MORE IN COUNTRIES
---
Short about Albania
Is a country in Southeastern Europe, in the Balkans region.

Languages
Deutsch
Français
Español
English

Fast facts
Population
2,895,947